For those having trouble with the voting, I have outlined below what should be displayed if you have voted or not and also provided some basic instruction. Please comment on this post if you are still having trouble.
No vote recorded
If you haven't voted you will see the following options when logged in and viewing the voting page at:http://bushmediadigital.com.au/orana/2015/01/06/brand-naming-concepts/ 
Make sure you click the 'VOTE' button after ticking your selections (as shown below in Figure 1)
Vote recorded
If you have voted and the system has recorded your user vote you will see the results (as displayed in Figure 2)
You can only vote once.
Figure 1 – Not voted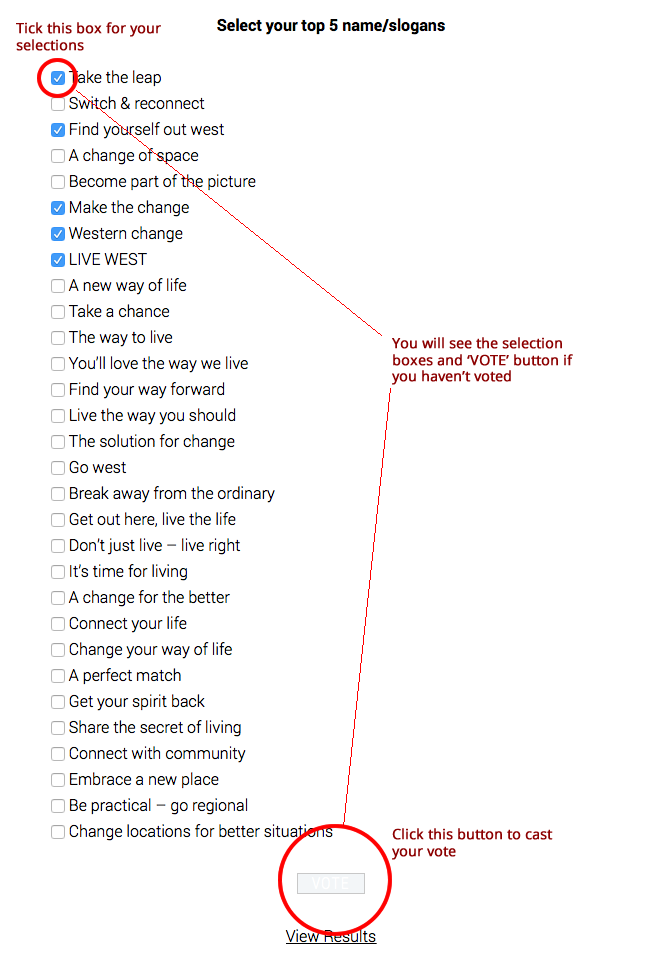 Figure 2 – Voted