August 16th 1915
We were transferred to another ward, B4 in another block. The only thing about this ward was the amount of steps we had to climb up if we went into the grounds, but there was a lovely veranda. The sister in charge was a New Zealand girl, Sister Thomas, she was very nice also the Nurse. We soon made pals with the boys, for no matter where you go, the boys have the same feeling of camaraderie, we are all brothers and have been fighting for the one cause. Now that Snowden and me were settled for a while we contented ourselves, by just passing the time reading or playing cards.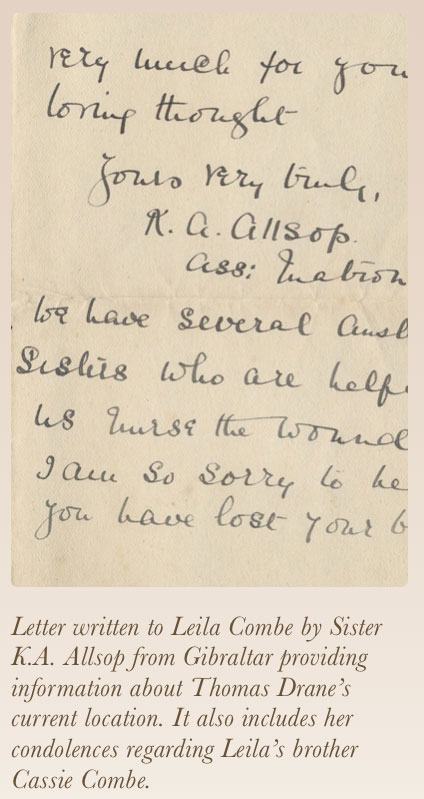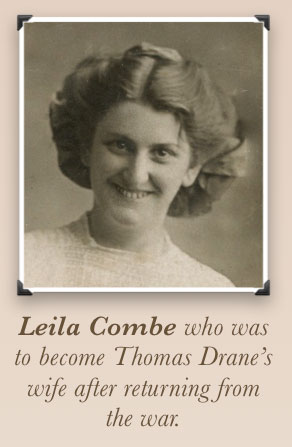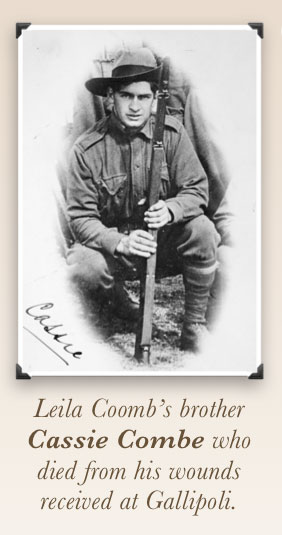 August 20th 1915
We are going to go out on a motor drive, with Mrs Dudley North an Australian lady, we are going to Dartmoor. 2.30pm We are on our way with the lady, it is lovely here in Devonshire and Cornwall, what lovely fields and hedges, it makes one admire nature more after being in hospital so long.
I have learnt from Mrs North that the boys of HMS Australia are paying for our little outing. I am sure it is very good of them. We had tea at Mrs Di Crows place another Australian lady – she was very nice to us. Things go on the same here day after day, and we are getting a little tired of this place. I had a little bit of a go with one of the sisters, she was a bad tempered woman.
October 1915
We are trying our best to get moved up to London, we are right fed up with things in general here, we have had a complete change in Sisters and Nurses, and it is not like the same place for you can't joke as much with the new ones.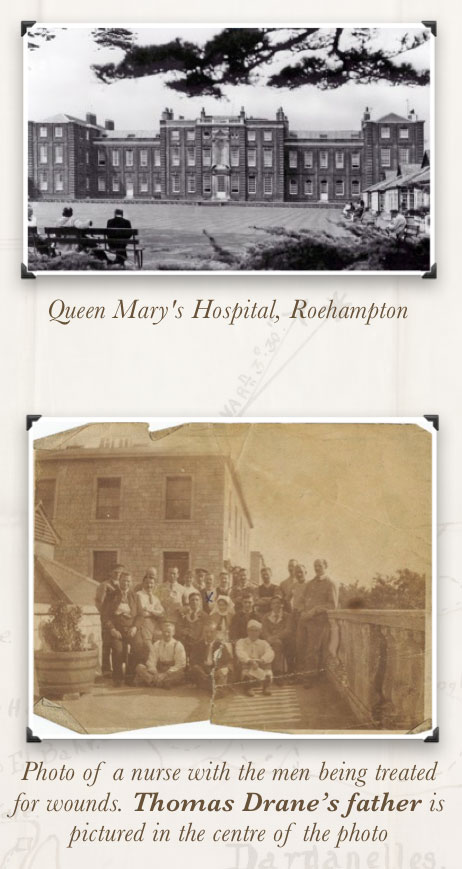 Oct 14th 1915
At last we are to go up to the big smoke (London). Snowden and myself leave today along with an orderly to look after us, for they won't take any risks with us, I expect they are afraid we will do a bolt somewhere. Anyhow we arrived London 1.30pm and reported at our head quarters, Horseferry Rd, Westminster. We had a very trying wait before we could get to see where we were to be sent, any how we were to go to Queen Mary's Hospital, Roehampton, we arrived there about 6.30pm and were then given our beds and I can tell you we slept well that night.
I do not intend to dwell on what happened in this hospital, but we had a royal time. I may mention this is where we get our artificial limbs. I might also mention while in this hospital I had the luck to see a Zeppelin Raid, it was a soul stirring sight to see them drop the bombs, but the awful damage they did.
I am to stay here until I get my discharge from hospital and can go home on furlough for a few months, which won't go down to bad.