Feb 1916
We are in our Depot at Weymouth awaiting to go back to Australia, and I won't be sorry when I am right back in Sunny New South again. I have met quite a number of my old pals here in camp, and as we are all going on the same boat it won't be too bad.
By Jove we are having some rough weather here, snow, rain, etc., all thrown in. We are in huts and I can't say very much for the accommodation at all, for we sleep on the floor of course with a straw mattress, and four blankets, it is very rough and no mistake, but we will soon be out of it all into some other danger for a while.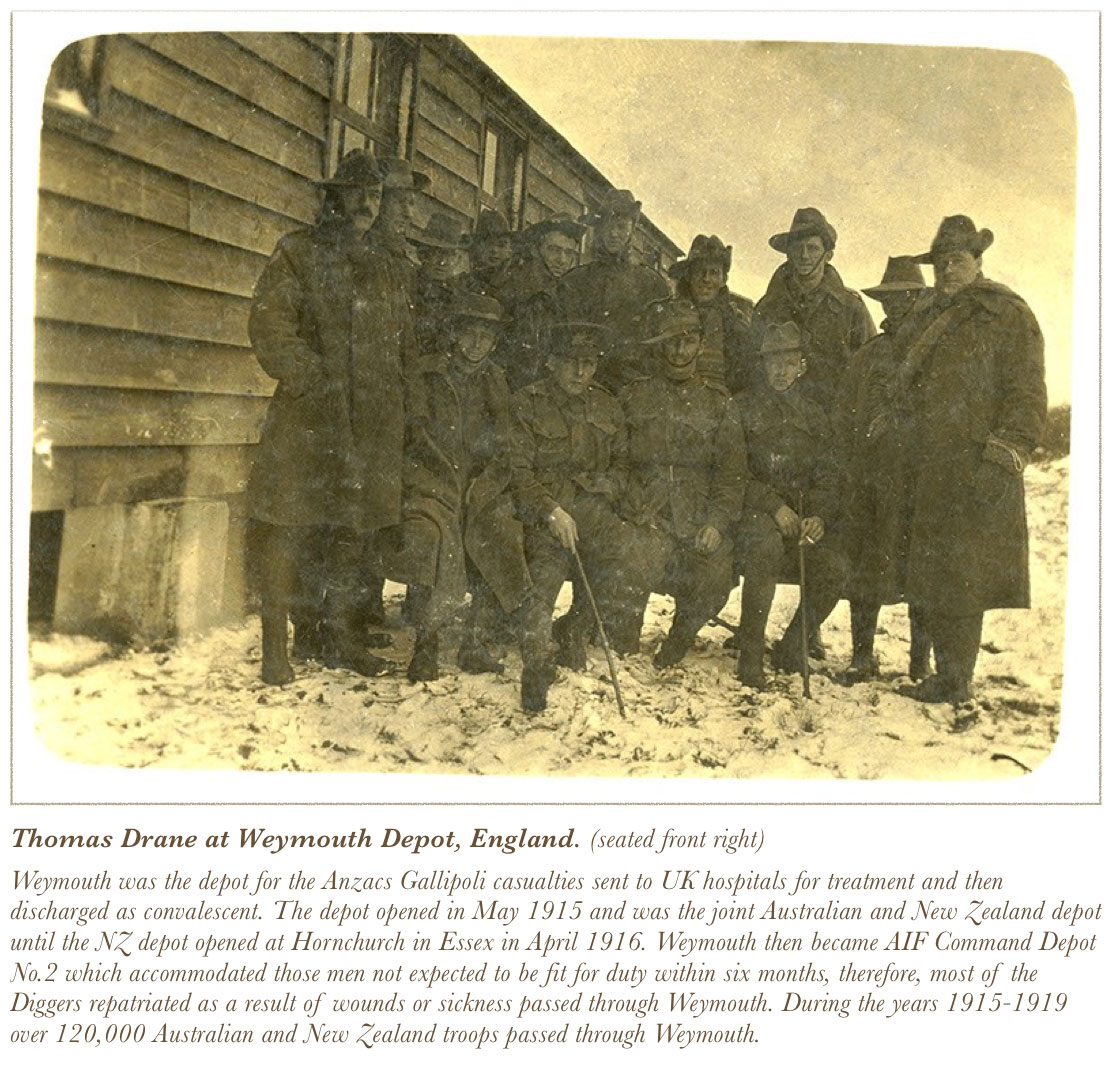 March 11th 1916
We have just come aboard the SS Suevic, and we are to leave today – she is not a bad old tub, and the sooner we get away the better. We sailed 4.30pm just on dark, and the band played us off in good style with "Should auld acquaintance be forgot". I intend to finish here now and on April 29th we arrived back in dear old Sydney after being away nearly two years.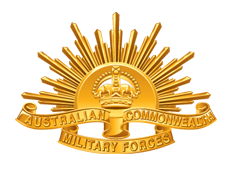 Acknowledgements
This website has been developed as part of the Anzac Centenary commemorations. The project has been supported by funding from the Australian Government under the Anzac Centenary Local Grants Program.
Special thanks go to the descendants of T.E.Drane for permission to publish the diary contents and to Catherine Job (relative of Cleve Page) for her dedication and research into the 1FCE. Thanks also go to the Forbes RSL Sub-branch for their support with the Anzac Centenary Local Grants Program funding application.
Photos and material have been sourced from the Drane family collection as well as online sources. All efforts have been made to provide credits and acknowledgments where possible. Many supporting images have been sourced from the State Library of NSW and The Australian War Memorial online collections which are out of copyright and available for public usage.
For further information about the diary of T.E.Drane and accompanying historical information please visit: www.anzac.co.
For any enquiries about this please contact Andrew Drane
No part of the diary content in part or in whole, may be reproduced or transmitted in any form, without prior written permission.