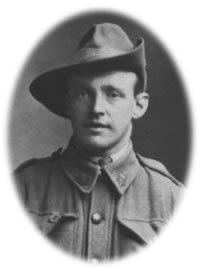 Sapper Thomas Edward Drane No. 53 – No. 2 Section
1st Field Company Engineers
Forbes, NSW, Australia
Introduction
During his service with the Australian Army Thomas Edward Drane compiled a personal diary of his wartime experiences, which includes the Gallipoli landing. His diary has previously been made available online in a basic format but has now been brought to life and developed as a Multi-Touch book. The book can downloaded and viewed on an iPad or Macintosh computer for free, by visiting the iBookstore and searching for "Thomas Edward Drane". The diary has also been updated online with the inclusion of images from the published book for those unable to access the Muti-Touch publication.
iBookstore: Journey of an ANZAC – Thomas Drane
Read more about the the project
The online version has been segmented into pages and chapters for easier reading on all devices. Each page can be viewed by tap/clicking 'Next page' or individual page numbers located at the bottom of this page.
I hope you enjoy walking in the footsteps of my great grandfather Thomas Edward Drane.
Andrew Drane
Journey of an Anzac
Chapter 1
August 4th 1914
After the war broke out, I was one day reading the news and I saw where they wanted volunteers in Australia for an Expeditionary Force that was to be formed in Sydney.
I studied up my chance for weeks, and came to the conclusion that this would be a long war, so on the 16th of August I, along with my pal H. Geddes, volunteered for service abroad or home.
I was passed by the Medical Doctor of Parkes as fit, so I had my desire fulfilled. I was to leave Forbes on the 17th but suddenly changed my mind, and applied for my railway warrant that day to take me down to Sydney.
I along with a fellow by the name of Fred Simpkins, an Englishman, left Forbes by the mail that night without saying goodbye to anyone.